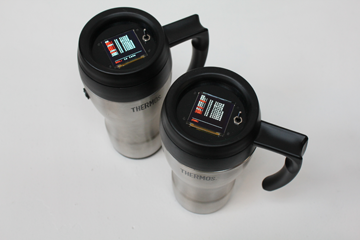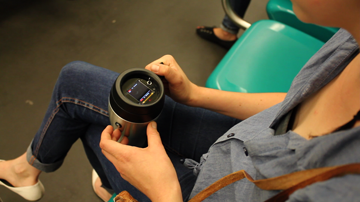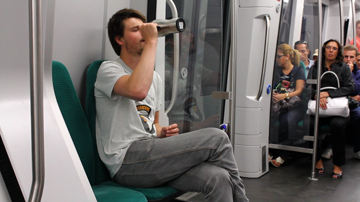 In an environment where all network traffic is monitored via "smart" filters, where access privileges are dynamically granted and denied on the fly based on your credit card transaction history, and where bandwidth is a function of your market capitalization, standard commuter gear includes this travel mug designed for creating ad-hoc "dark" networks for communication along a morning commute. Caffeinated commuters share short messages tapped out on the side of the mug by making a drinking gesture.
The Sentient City Survival Kit is a project of Creative Capital. It is sponsored by the New York State Council on the Arts (NYSCA) and the Office of the Vice President for Research at the University at Buffalo. Additional support provided by the Network Architecture Laboratory @ Columbia University's Graduate School of Architecture, Planning and Preservation; V2_ Institute for the Unstable Media, Rotterdam; and Eyebeam Art+Technology Center, New York.

This work is licensed under a Creative Commons Attribution-NonCommercial-ShareAlike 3.0 Unported License.