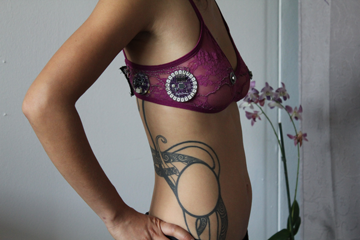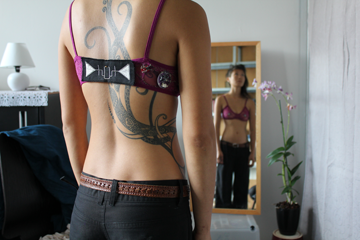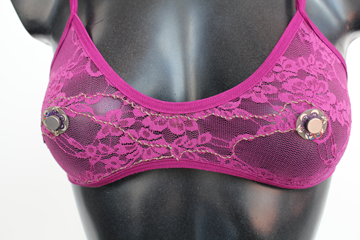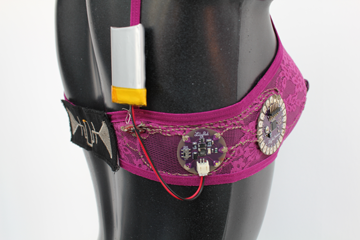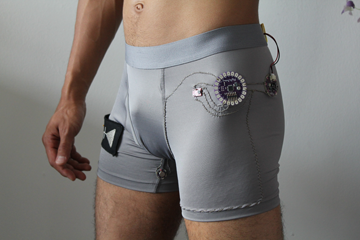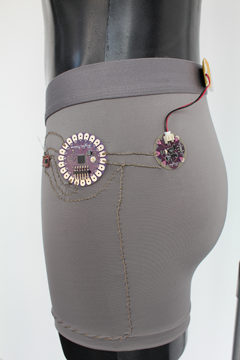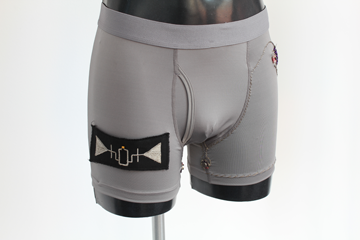 In the near future sentient shopping center, item-level tagging and discrete data-sniffing will become both common corporate culture and a popular criminal activity. This popular product line consists of his and hers underwear designed to sense hidden Radio Frequency Identification (RFID) Tag readers and alert the wearer to their presence by activating small vibrators sewn into bras and boxer shorts in strategic locations.
The Sentient City Survival Kit is a project of Creative Capital. It is sponsored by the New York State Council on the Arts (NYSCA) and the Office of the Vice President for Research at the University at Buffalo. Additional support provided by the Network Architecture Laboratory @ Columbia University's Graduate School of Architecture, Planning and Preservation; V2_ Institute for the Unstable Media, Rotterdam; and Eyebeam Art+Technology Center, New York.

This work is licensed under a Creative Commons Attribution-NonCommercial-ShareAlike 3.0 Unported License.